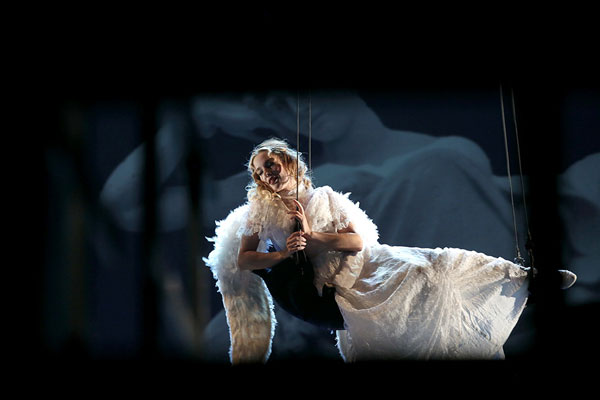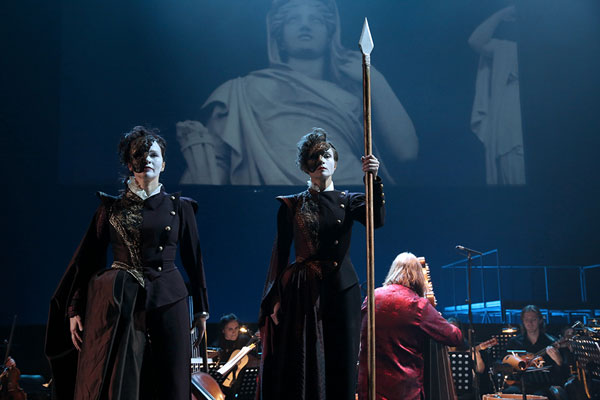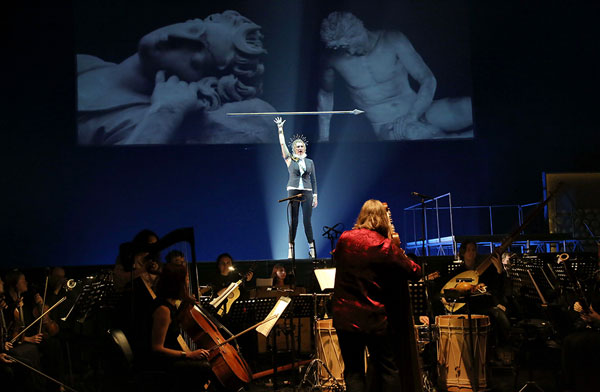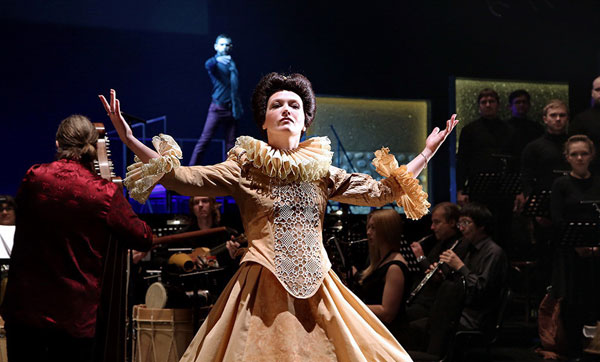 Duration:

02:40

Intermission:

-
Tickets are sold in the city's box office
Ticket price: 1 500₽
SPECTACLE OF MOSCOW STATE ACADEMIC CHILD MUSIC THEATER them. N.I.SAC
WITHIN THE FRAMEWORK OF THE III INTERNATIONAL FESTIVAL OF CHAMBER OPERA
Touching this work is akin to the discovery of Atlantis. More than three hundred and fifty years in the thick of European opera culture there was an unusual, phenomenal phenomenon called "baroque sarsuela". Today we know sarsuel as a naive and easy folk genre of "song theater with dialogues," a Spanish expulsion of the Paris and Vienna operettas. But the genre of sarzuela, which arose in the XVII century at the court of the Spanish kings, is an art of a very different, higher order. Certainly based on the discoveries of the Italian creators "drama per musica", the experiments of the composers Emilio de Cavalieri, Jacopo Peri and Claudio Monteverdi, the Spanish opera-sarsuela is equally the child of the great Spanish baroque theater, the theater Lope de Vega, Miguel de Cervantes, Lope de Rueda, and, of course, Pedro Calderon de la Barca himself. Moscow State Academic Children's Music Theater. NI Sats has been cooperating for several years with one of the best authentic musicians in Europe, the baroque harpist Andrew Lawrence-King. It was thanks to his enthusiasm and encyclopedic knowledge that the theater turned to the opera "Love Kills". "In addition to truly great music, an abundance of humor and a touching drama, this opera is valuable in that it teaches us how to cope with strong emotions: love, jealousy, revenge, anger" (Andrew Lawrence-King).
AUTHORS AND INSTRUCTORS:
Mus. Dir. and Conductor:

Andrew Lawrence-King

Music:

Juan Hidalgo de Polanco

Libretto:

Pedro Calderon de la Barca (translated from Spanish and adapted by Katherine King and Andrew Lawrence-King)

Lighting Artist:

Eugene Hanzburg

Director and artist:

George Isahakyan

Artist-Technologist:

Natalia Osmolovskaya

Choreographer:

Yulia Belova

Teacher-tutor:

Alexander Grigorevsky

VideoArt:

Maria Stepanova

Choirmaster:

Vera Davydova
Photos:
Elena Lapina
Video:
Schedule:
There are no events.