Here you can buy tickets to Hermitage Theater online without commission and service charge, having paid with their credit card. Payment by credit card is safe connection with the protection of your personal data.
Electronic tickets and check come to the e-mail specified in the order form. Do not forget to check the Spam folder if you do not find them after payment. If the tickets or check did not arrive within 5 minutes, please follow the instructions in the Order Policy.
Seating plan of the Hermitage Theater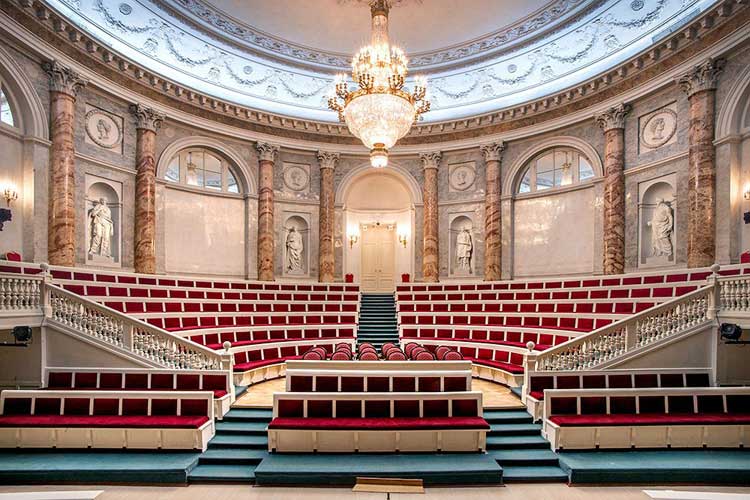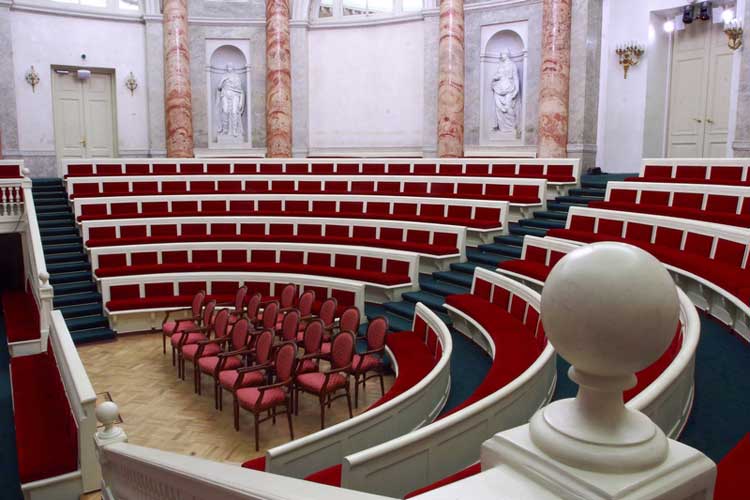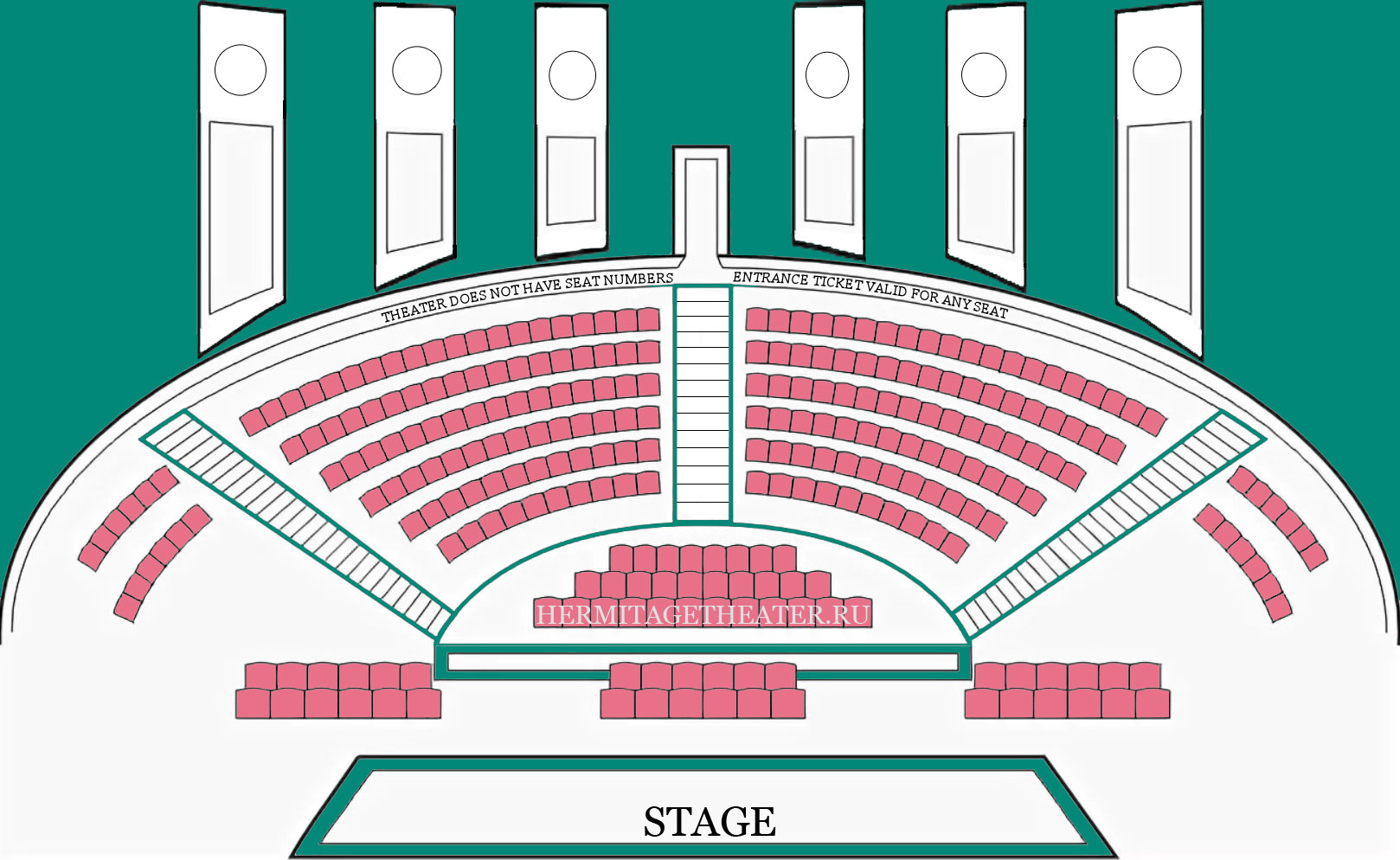 In the Hermitage Theater there is a free seating, all entrance tickets (without numbering places).
Capacity of auditorium 280 seats.

Description of the event: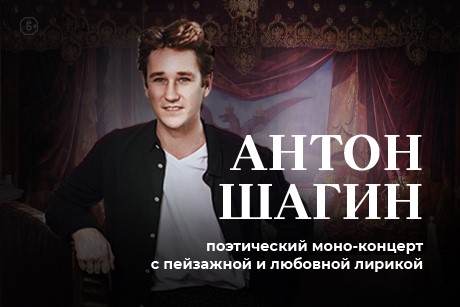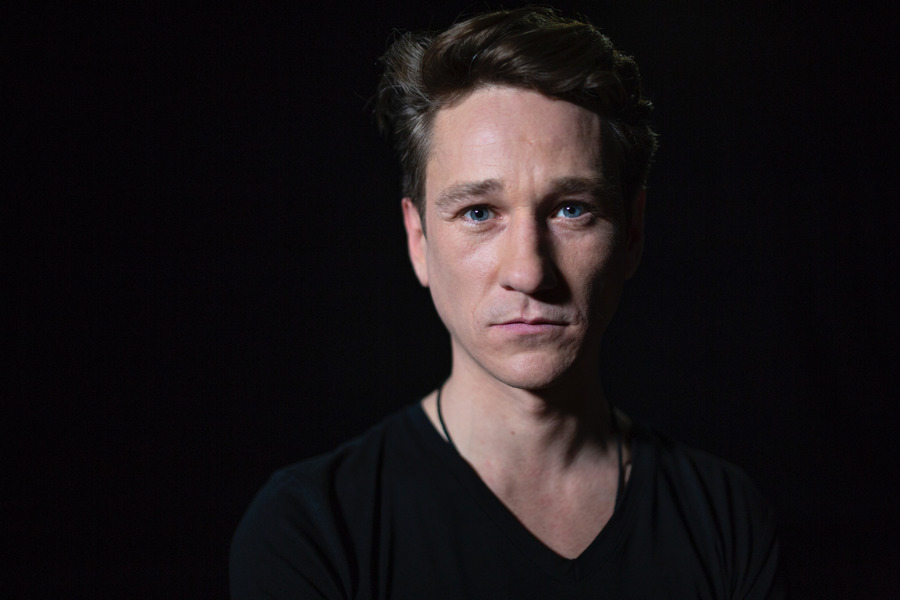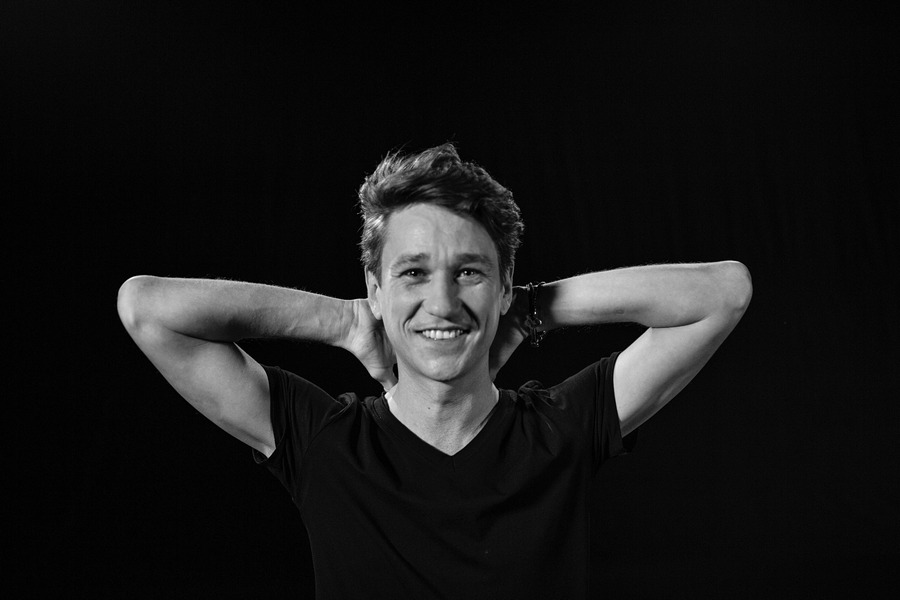 Duration:

01:00

Intermission:

-
Each guest from 0 years old must buy a ticket.
At all events in the Hermitage Theater there is a free seating.
Tickets WITHOUT SERVICE CHARGE!
During the COVID19 epidemic, the number of tickets sold has been reduced. We kindly ask spectators to comply with the instructions of Rospotrebnadzor: it is necessary to wear masks or respirators in the theater premises, as well as observe social distance in the hall, foyer and cloakroom. All necessary preventive measures are taken in the theater.
An evening of Anton Shagin and presentation of the collection of poems "Antonovka". Poetic mono-concert with landscape and love lyrics. According to Anton himself, he writes in order not to get lost for acting, to stay and save himself. The first book "Her. Poems" was published in 2014 and received the most flattering reviews from readers. It took him five years to write the second book. A poetic evening with these verses is a unique opportunity to see the actor from the other side, to communicate frankly, one on one. The actor assures that he "will surely have many common themes and variations" with the audience. Anton Shagin is a Russian theater and film actor, laureate of the 2006 Golden Leaf Theater Award for Best Actor in the Moscow Art Theater School's play Don't Part with Your Loved Ones, laureate of the Russian Government Prize, laureate of the President of the Russian Federation for Young Cultural Workers in 2016 ... The actor gained fame among the mass audience after playing the main role in the musical "Hipsters". Today, the actor's creative biography has two dozen roles, among them the main roles in the films Hammer, Demons, Anka from Moldavanka, Friday, Sex, Coffee, Cigarettes, Kiss Through the Wall and others. He played in the performances "Red and Black", "The Shore of Utopia", "The Cherry Orchard", "Peer Gynt", "The Marriage of Figaro", "Liturgy Zero".