Here you can buy tickets to Hermitage Theater online without commission and service charge, having paid with their credit card. Payment by credit card is safe connection with the protection of your personal data.
Electronic tickets and check come to the e-mail specified in the order form. Do not forget to check the Spam folder if you do not find them after payment. If the tickets or check did not arrive within 5 minutes, please follow the instructions in the Ordering rules.
Seating plan of the Hermitage Theater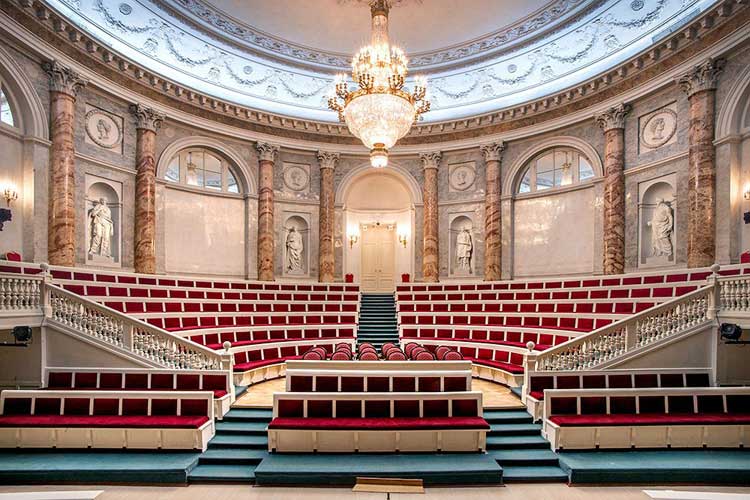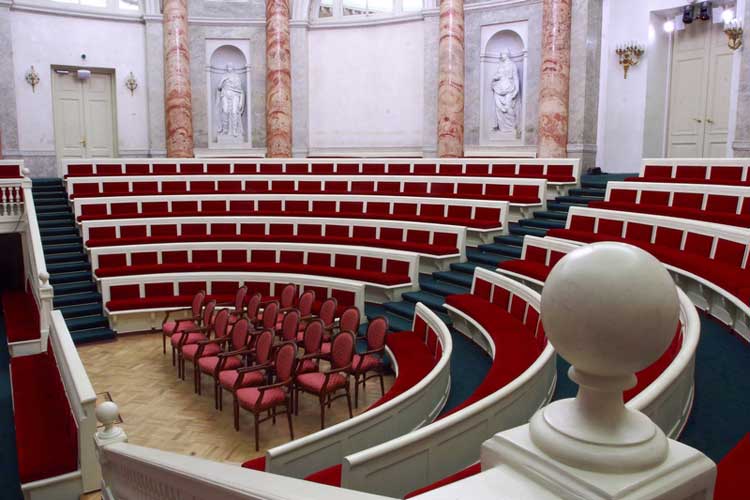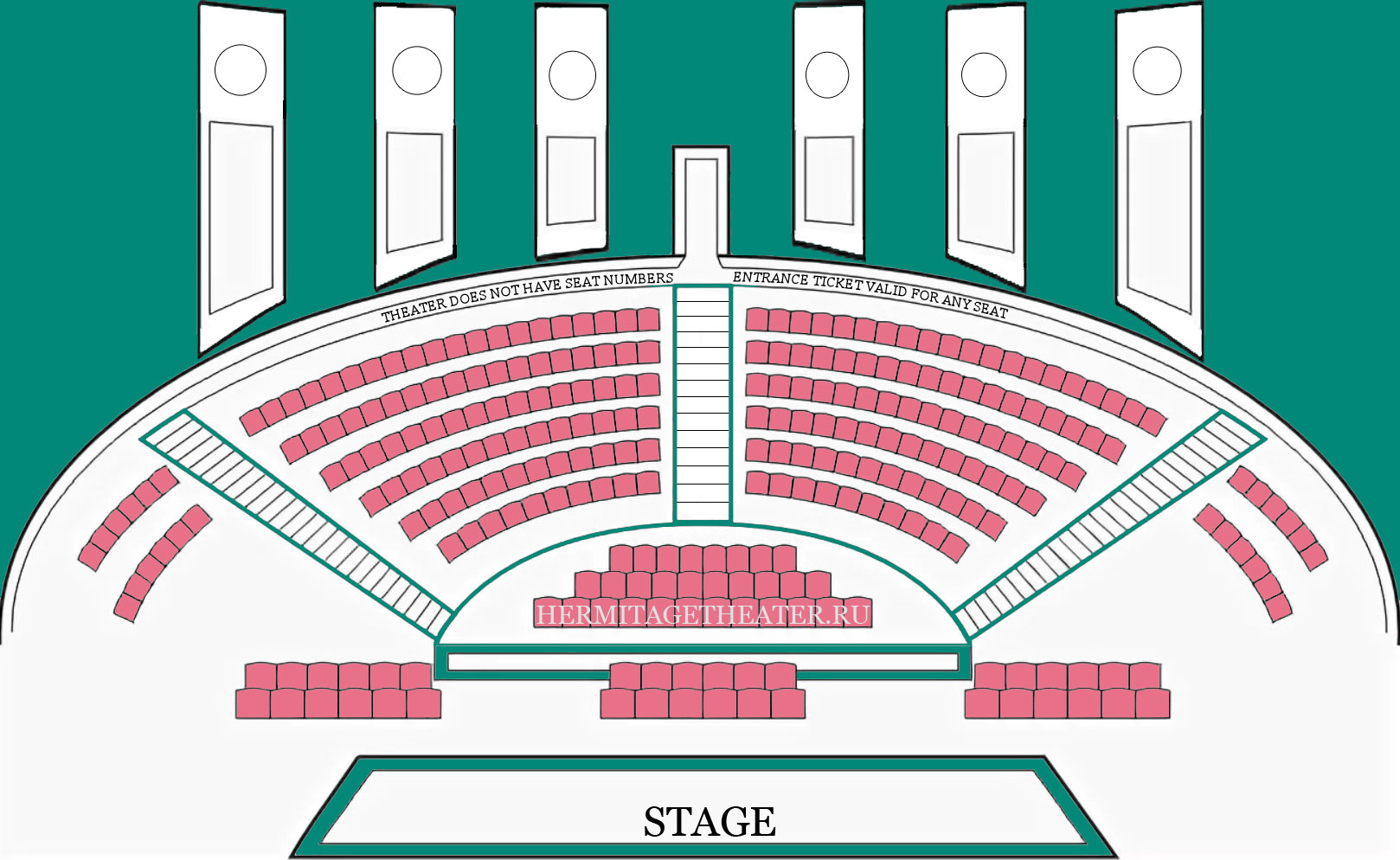 In the Hermitage Theater there is a free seating, all entrance tickets (without numbering places).
Capacity of auditorium 280 seats.

Description of the event:
Summer evenings are the time for light, graceful music and casual melodies. All composers tried to glorify this time of year, but nothing reflects it better than playful serenades, especially when they sound in the enchanting city on the Neva, the capital of romance! Fantastic flowers performed by Olga Kaurova will bloom on the walls of the Hermitage Theater. Ebru's water painting technique will replace the afternoon heat with freshness and coolness of images, and the charm of classical music will plunge you into serenity. Evening program: 1 branch W. Mozart "Little Night Serenade" A. Dvorak "Serenade for Strings" 2 branch E. Elgar "Serenade for String Orchestra" P. Tchaikovsky "Serenade for string orchestra" Chamber Orchestra Olympic Orchestra Conductor - Dmitry Nozdrachev
Each guest from 0 years old must buy a ticket.
Tickets WITHOUT SERVICE CHARGE!
Video: