Here you can buy tickets to Hermitage Theater online without commission and service charge, having paid with their credit card. Payment by credit card is safe connection with the protection of your personal data.
Electronic tickets and check come to the e-mail specified in the order form. Do not forget to check the Spam folder if you do not find them after payment. If the tickets or check did not arrive within 5 minutes, please follow the instructions in the Ordering rules.
Seating plan of the Hermitage Theater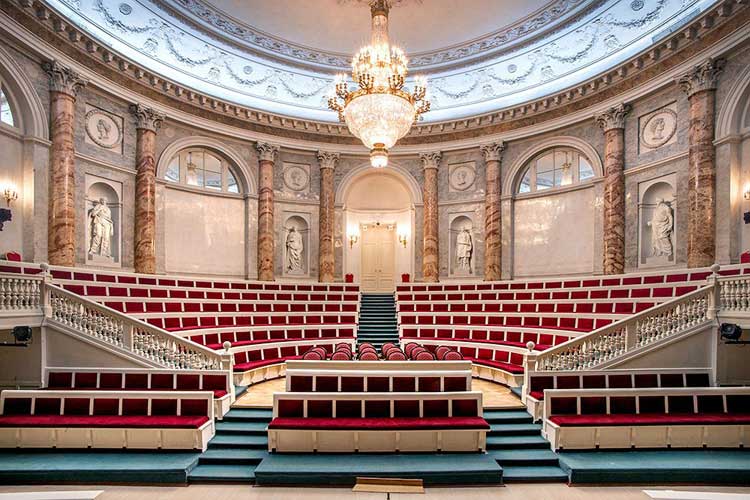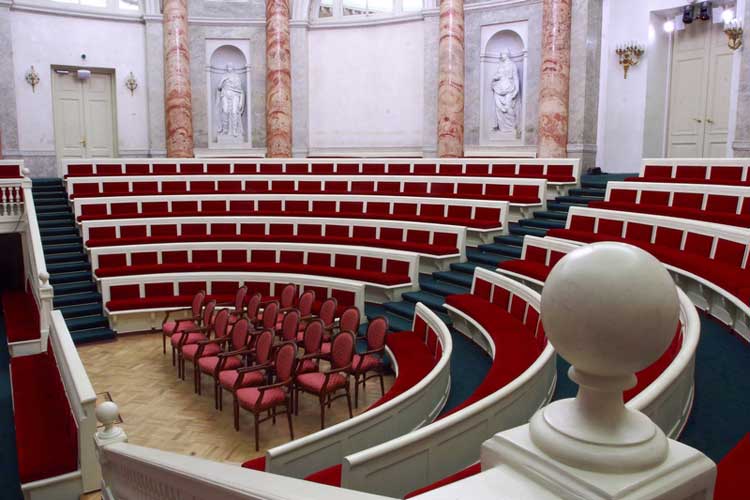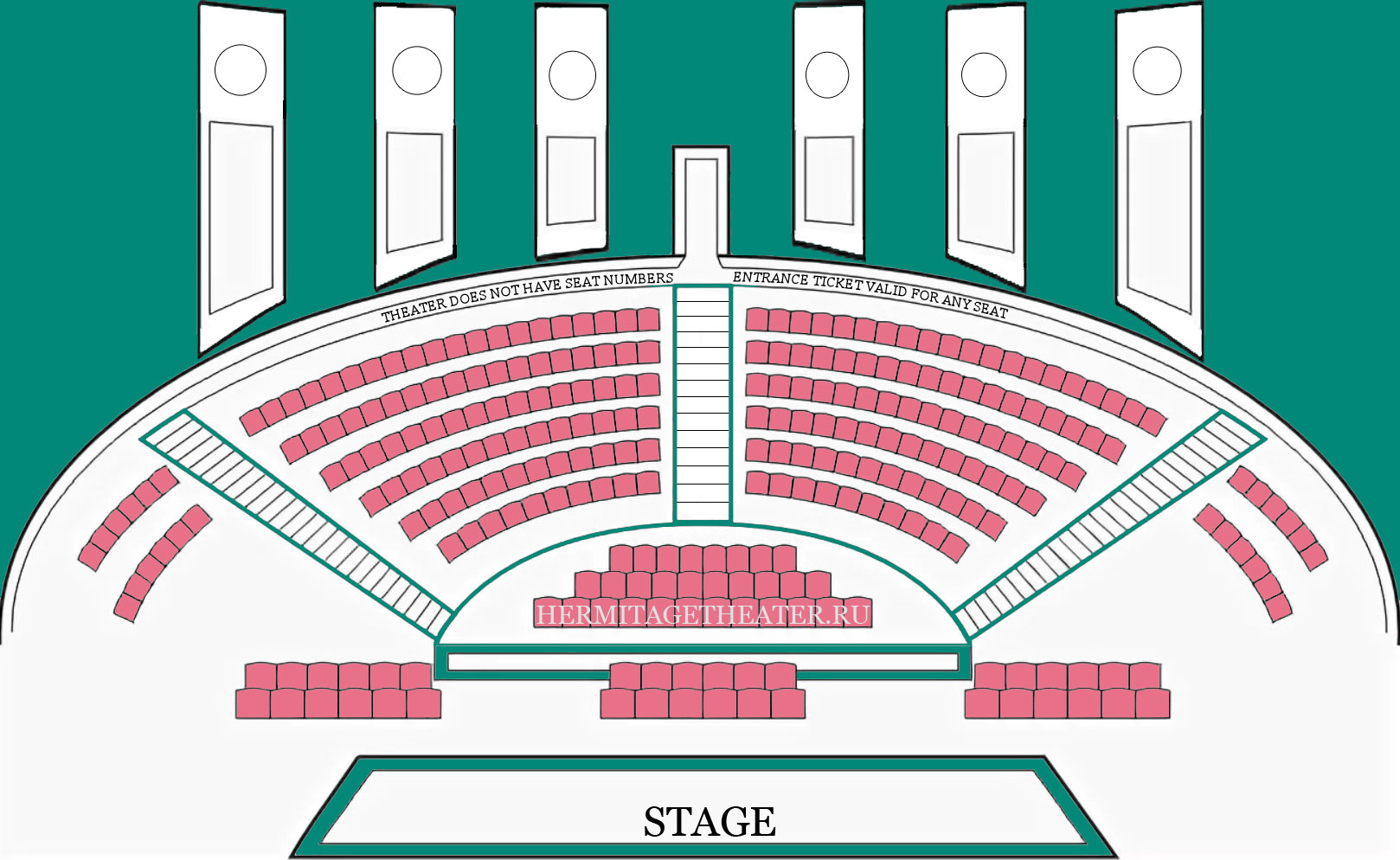 In the Hermitage Theater there is a free seating, all entrance tickets (without numbering places).
Capacity of auditorium 280 seats.

Description of the event:
Mozart. Don Juan.
Opera in 2 acts. Mozart's masterpiece sounds in the Hermitage Theater performed by the St. Petersburg Symphony Orchestra under the direction of Sergei Stadler, People's Artist of Russia. The production involves soloists of the leading theaters of the city. The legend of a daring tempter has been haunting the minds of authors and the public for centuries. Mozart's brilliant music leaves directors and viewers a huge field for interpretations of the eternal plot. Love or obsession? Insidious murder or tragic accident? And finally, who is Don Juan really - an unprincipled villain or a fearless fighter with ossification and moralism? A new performance directed by Irina Fokina offers her answers to eternal questions. The magnificent voices of young artists, luxurious costumes and laconic scenery - all this in the new production of the Petersburg concert! Don Juan continues a series of performances created especially for the Hermitage Theater. The artistic director of the production, Sergei Stadler, did not accidentally choose this particular work: the opera Don Giovanni is the same age as the theater, it is very suitable for this beautiful space.
St. Petersburg Symphony Orchestra

art director and chief conductor - People's Artist of Russia Sergei Stadler
Each viewer c 0 years old must purchase a ticket.
Tickets WITHOUT SERVICE FEE!
Video: