Here you can buy tickets to Hermitage Theater online without commission and service charge, having paid with their credit card. Payment by credit card is safe connection with the protection of your personal data.
Electronic tickets and check come to the e-mail specified in the order form. Do not forget to check the Spam folder if you do not find them after payment. If the tickets or check did not arrive within 5 minutes, please follow the instructions in the Ordering rules.
Seating plan of the Hermitage Theater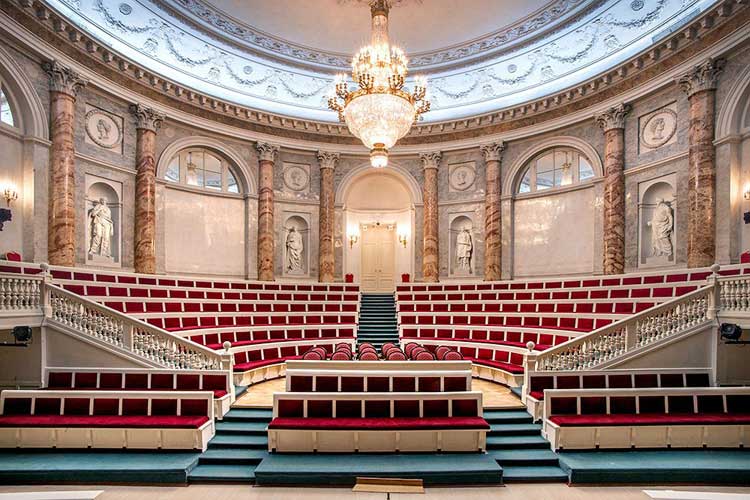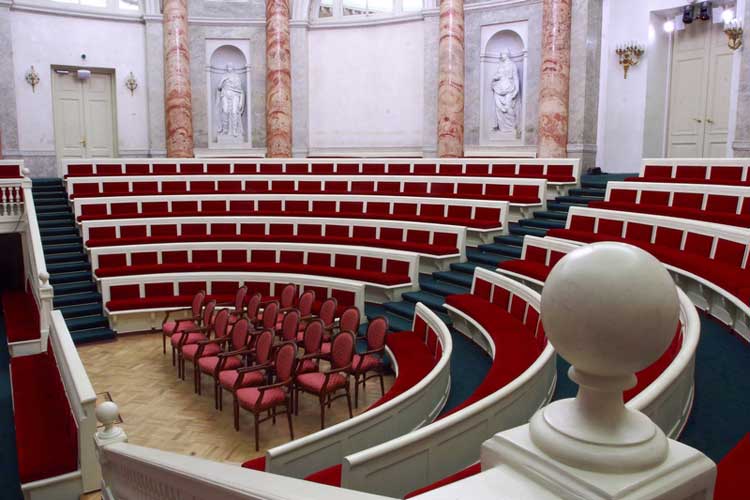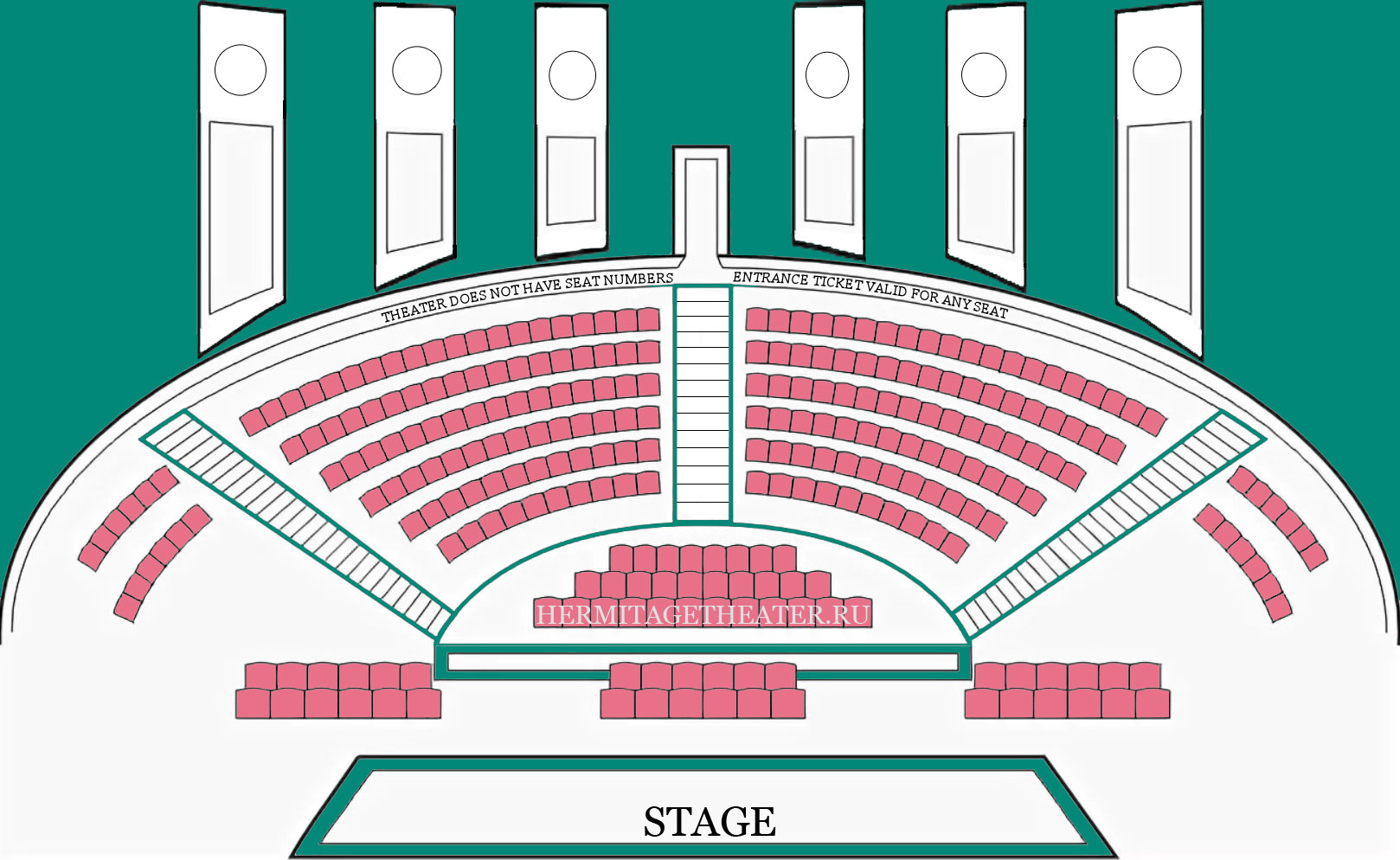 In the Hermitage Theater there is a free seating, all entrance tickets (without numbering places).
Capacity of auditorium 280 seats.

Description of the event:
The winner of the TV show "Big Jazz-2022" Anastasia Ivanova (Moscow) and her band. In the Hermitage Theatre, one of the most beautiful concert venues in the city, built for the imperial family and the elite of the palace nobility, the charming Anastasia Ivanova, a multi-instrumentalist, trombone and piano performer, a bright and temperamental singer and the owner of many regalia, will perform. She is the winner of the Big Jazz project of the Russia-Culture TV channel, a participant in the Gala Concert dedicated to the centenary of Russian jazz on the historical stage of the Bolshoi Theater, the first Moscow Jazz Festival 2022 (guest soloist of the orchestra conducted by I. Butman on the Big Stage of the Zaryadye Concert Hall ), soloist of Vadim Eilenkrig's concert programs on the stage of the P.I. Tchaikovsky and the Moscow Conservatory. Anastasia has three musical specialties: piano, vocals and trombone. Not limited to studies at the Gnessin Academy, she regularly attended master classes of leading Russian musicians: Anatoly Kroll, Igor Butman, Eteri Beriashvili, Daniil Kramer and others. After performances and victories at prestigious jazz competitions and festivals, she began performing on the big stage with Russian jazz legends - Anatoly Kroll and the Akademik Band jazz orchestra, Igor Butman and the Moscow Jazz Orchestra, Vadim Eilenkrig and the Eilenkrig crew, Konstantin Gevondyan and Dixieland "Moscow Ragtime Band", etc. This evening, Anastasia Ivanova's band will present jazz standards in their own bright, dynamic and stylish arrangements at the concert and demonstrate the universal and unlimited musical possibilities of the rising stars of Russian jazz. The duration of the event is 1 hour 10 minutes without intermission; the concert is intended for all categories of viewers over 6 years old.
Tickets are sold at theater box offices and agencies in the city