Here you can buy tickets to Hermitage Theater online without commission and service charge, having paid with their credit card. Payment by credit card is safe connection with the protection of your personal data.
Electronic tickets and check come to the e-mail specified in the order form. Do not forget to check the Spam folder if you do not find them after payment. If the tickets or check did not arrive within 5 minutes, please follow the instructions in the Ordering rules.
Seating plan of the Hermitage Theater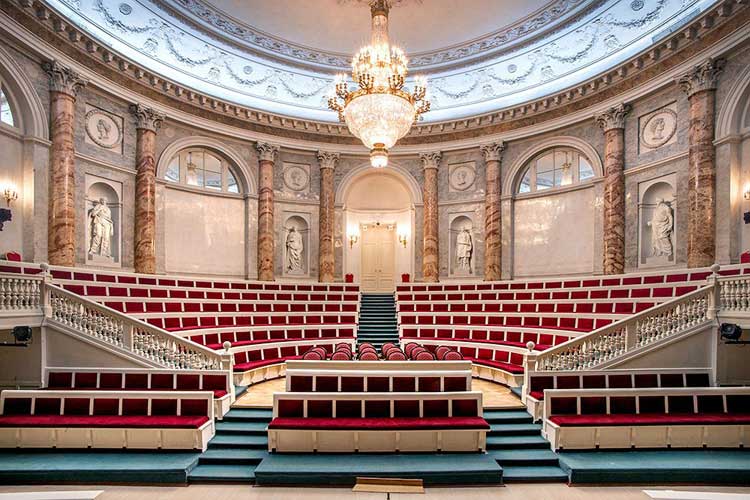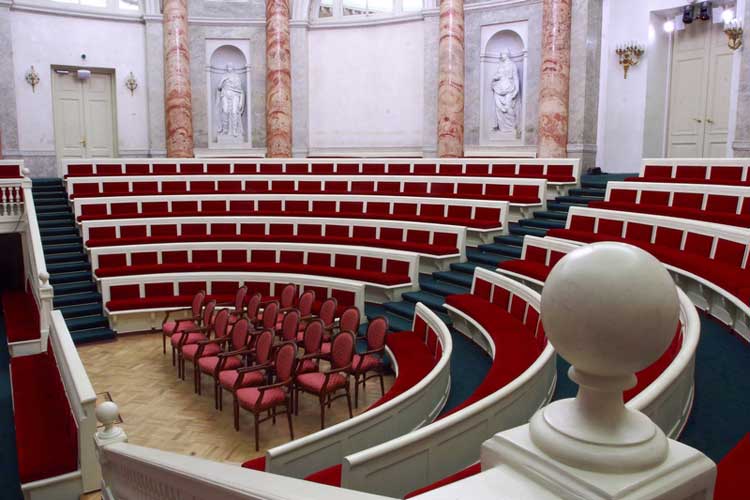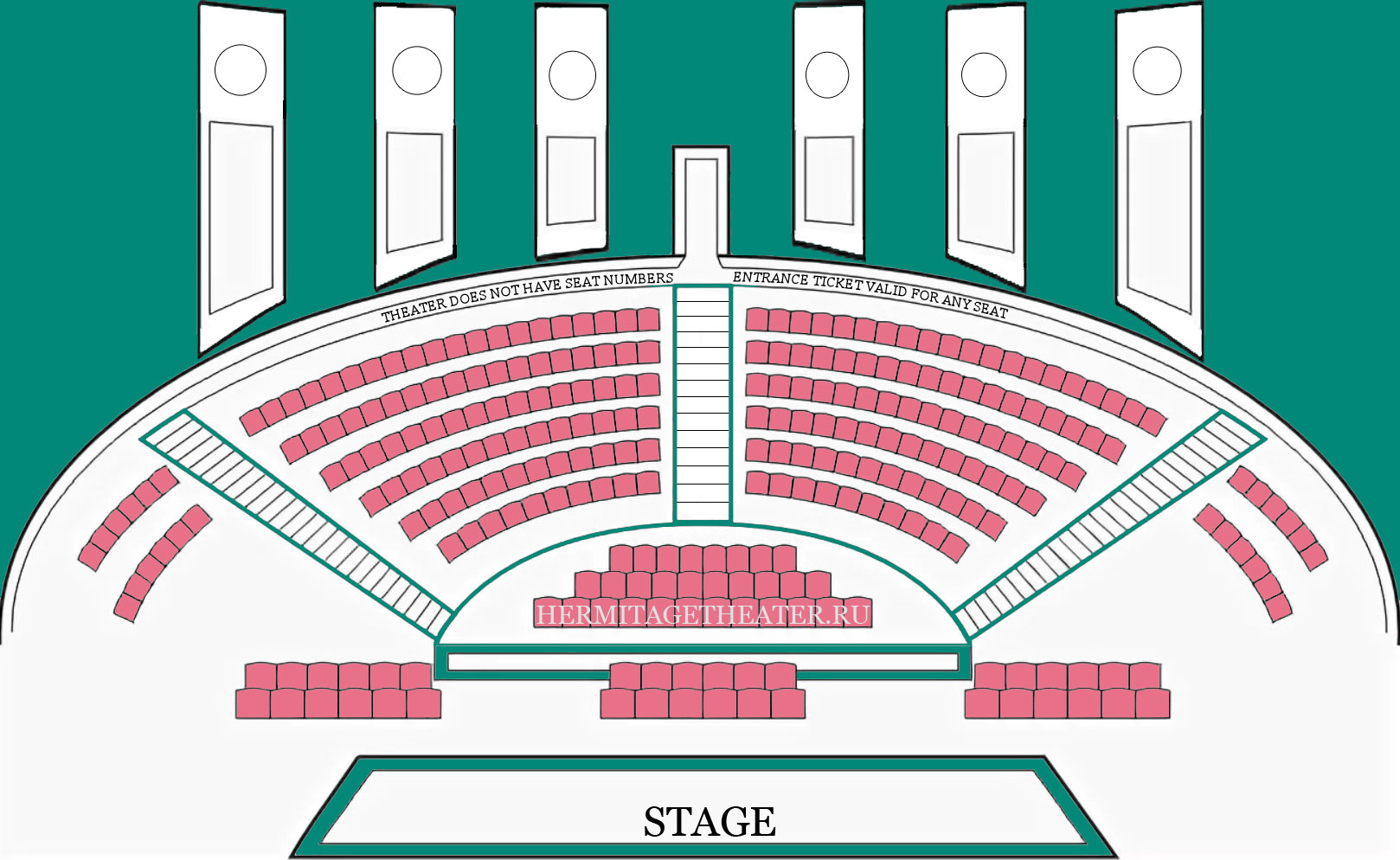 In the Hermitage Theater there is a free seating, all entrance tickets (without numbering places).
Capacity of auditorium 280 seats.

Description of the event:
The Hermitage Theater presents a theatrical fantasy on the theme of the harlequinade, so beloved by the poets, writers and artists of the Silver Age. The performance is based on the works of Anna Akhmatova ("A Poem without a Hero"), Alexander Blok ("Puppet Show"), Nikolai Agnivtsev (poems from different years), Nikolai Evreinov ("The Most Important Thing"), Mikhail Kuzmin ("Venetian Madmen"). p> The costumes for the performance were created according to sketches by famous artists of the early 20th century: Leon Bakst, Alexander Golovin, Mikhail Larionov, Sergei Sudeikin by theater costume designer Nika Vylegzhaninova. People's Artist of the Russian Federation Ya. Ya. Aleksakhina and students of the St. Petersburg State Institute of Cinema and Television take part in the performance. The director of the program is Sergey Kargin, laureate of the Golden Soffit Award, and Kaleria Alekseeva, plastic director. Moderators: art critic, State Hermitage employee Elena Kriventsova and culturologist Vadim Vysotsky.
Tickets are sold at theater box offices and agencies in the city