Here you can buy tickets to Hermitage Theater online without commission and service charge, having paid with their credit card. Payment by credit card is safe connection with the protection of your personal data.
Electronic tickets and check come to the e-mail specified in the order form. Do not forget to check the Spam folder if you do not find them after payment. If the tickets or check did not arrive within 5 minutes, please follow the instructions in the Ordering rules.
Seating plan of the Hermitage Theater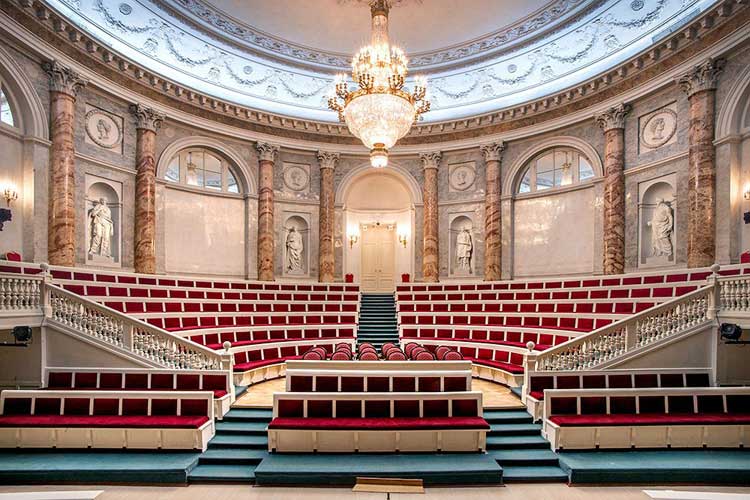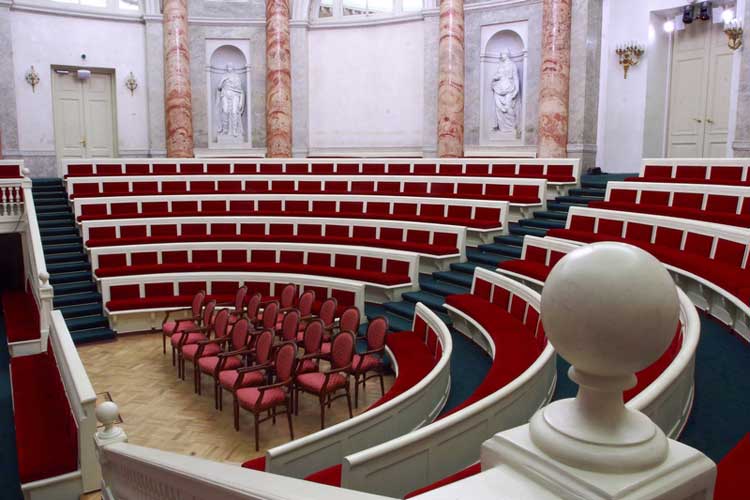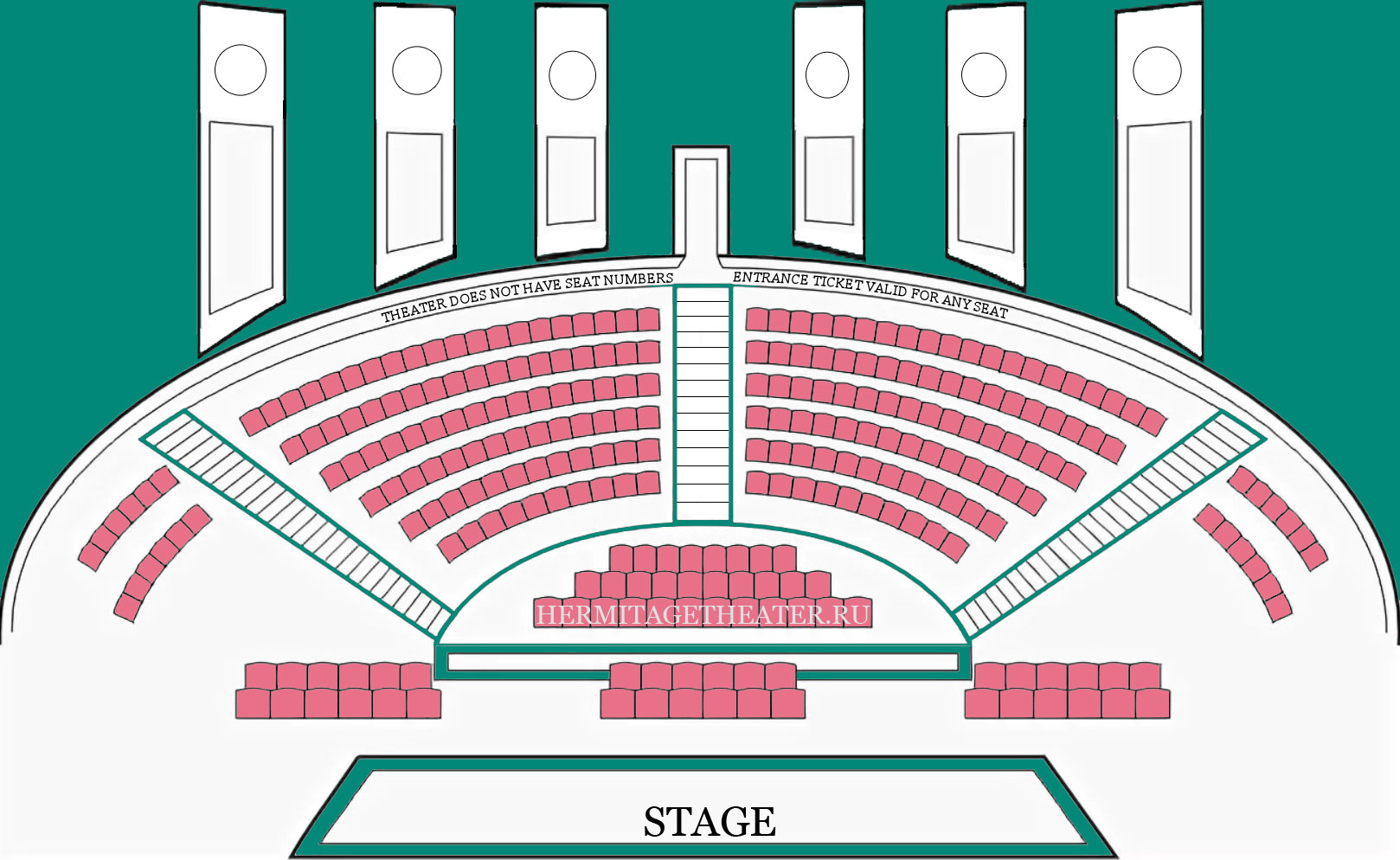 In the Hermitage Theater there is a free seating, all entrance tickets (without numbering places).
Capacity of auditorium 280 seats.

Description of the event:
A dance performance created by the famous Hungarian choreographer Lorand Zahar together with the troupe of the Kannon Dance Theater of Contemporary Dance. "This is a performance-pamphlet showing a grotesque mirror to modern society," Lorand Zakhar comments on his idea. - The sound basis of the performance is baroque music, which belongs to a bygone era, but does not lose its relevance in the life of high society today. My goal is to create a mix of humor and melancholy, to show the chaos that is on the borderline of real existence and the desired, sought-for world." Choreography: Lorand Zahar (Hungary) Lorand Zahar is an experienced and widely sought-after dancer, choreographer and teacher (Hungary). After graduating from the Hungarian Academy of Music and Folk Dance, Talentum worked as a dancer for the Budapest Dance Company, Rock Theatre, Budapest Ballet, Vig Theatre, Budapest Dance Theatre, Pécs Ballet, Danceworks Rotterdam. Currently actively teaching and creating productions around the world; choreographer of the Budapest Dance Theater and permanent teacher at the Codarts Academy (Rotterdam, the Netherlands). Collaborated with such well-known choreographers and dancers as Attila Egerházy, Bela Földi, Pal Frenak, Tamas Yuroniks, Ivan Marko, Annabelle Lopez Ochoa, Bruno Listopad, Dana Kaspersen, Glenn van der Hoff, Rafael Bonachella, Thomas Nun and others. Choreographer performances: Microcosmos (Debrecen Ballet, Hungary), Transit (Danceworks Rotterdam, Netherlands), Inaccessible Territories, Listomania, Complicated Balkan Wedding (Pecs Ballet, Hungary), Spark (Danceworks Rotterdam / Badora Dance Company, Hungary), Sec. (Budapest Dance Theatre, Hungary / Ballet Jazz Art Paris, France), Firebird (Budapest Dance Theatre, Hungary), Translucent (Karma Dance Project, Paris, France), etc. Duration — 50 minutes without intermission
Each viewer c 0 years old must purchase a ticket.
Tickets WITHOUT SERVICE FEE!