Here you can buy tickets to Hermitage Theater online without commission and service charge, having paid with their credit card. Payment by credit card is safe connection with the protection of your personal data.
Electronic tickets and check come to the e-mail specified in the order form. Do not forget to check the Spam folder if you do not find them after payment. If the tickets or check did not arrive within 5 minutes, please follow the instructions in the Ordering rules.
Seating plan of the Hermitage Theater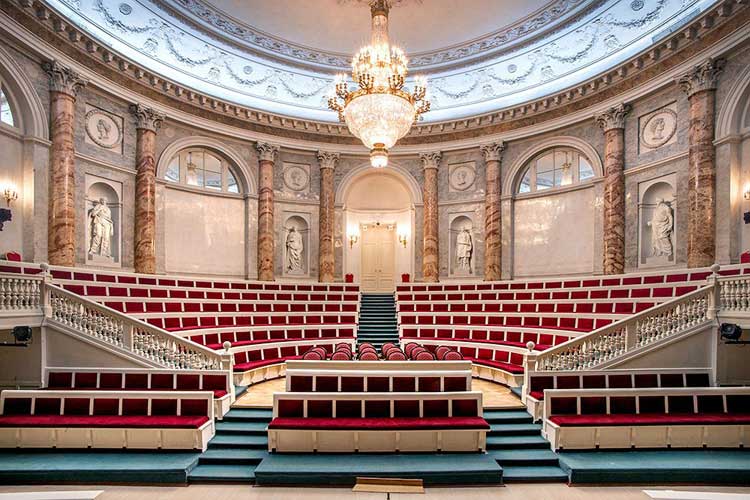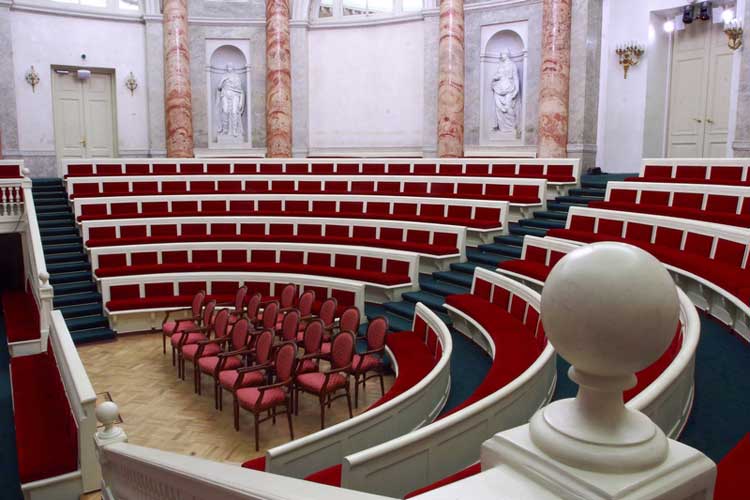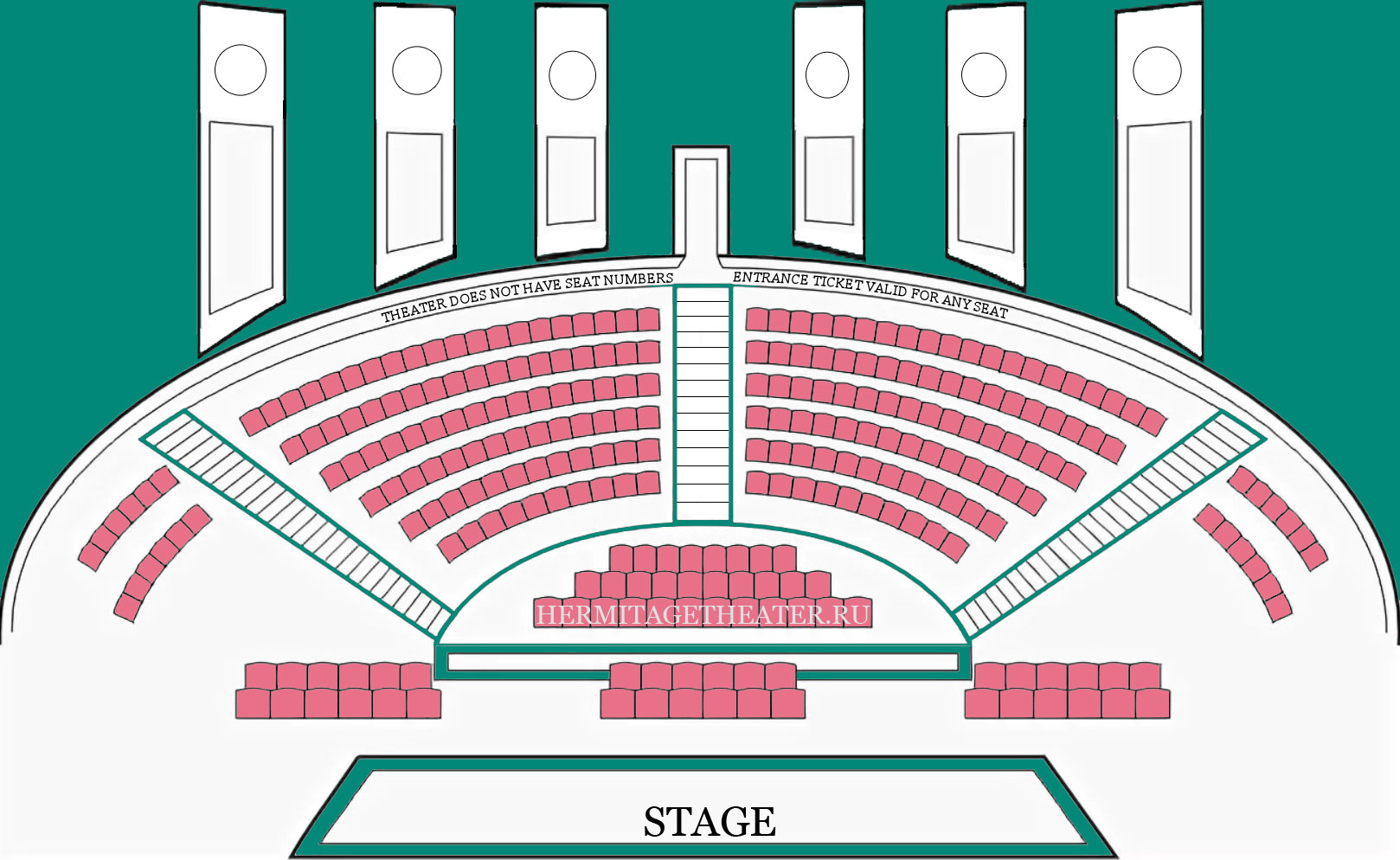 In the Hermitage Theater there is a free seating, all entrance tickets (without numbering places).
Capacity of auditorium 280 seats.

Description of the event:
Music director and conductor - Fabio Mastrangelo Stage director - Natalya Indeykina Set Designer - Yulia Goltsova Video content - Vadim Dulenko It is difficult to find an opera more famous and loved by the public than Verdi's La Traviata. The story behind it was a literary hit throughout the romantic 19th century. The lyrical drama, in which genuine drama alternates with episodes of social brilliance, keeps in suspense from beginning to end everyone who dares to surrender to the enchanting element of music. The immortal music of the Italian composer will be performed by the Northern Symphony Symphony Orchestra of the Music Hall Theater under the direction of maestro Fabio Mastrangelo. The opera performance will be directed by Natalia Indeikina, who has already staged the successful musicals The Great Gatsby, The Picture of Dorian Gray, and the musical play Dona Flor and Her Two Husbands for the theatre. The main idea of the stage director is the theme of fatalism, inherent in one of the most popular operas in the world repertoire, whose arias, duets, and ensembles were cited and became real hits. Production designer Yulia Goltsova is responsible for the visual component. The scenography traces the idea of withering, artificiality and movement towards inevitable death: the design element in the form of a broken mirror, which at the end of the performance will break into small pieces, will become a visual metaphor for the destruction of dreams, the transience of love feelings and the futility of being. The dense and disturbing visuals, complemented by modern video content by Vadim Dulenko, will reflect the complex inner world of the characters. The presence of infernal forces and the dubious surroundings of the lady of the half world will embody the ballet of the theater with the help of the plastic solution of the choreographer of the performance, Maria Kolozhvari. The choir and soloists of the Music Hall Theater will take part in the production. "La Traviata" was performed at the closing ceremony of the 10th St. Petersburg International Festival "Opera for Everyone". The performance received rave reviews from the audience.
Tickets are sold in the city's box office