Here you can buy tickets to Hermitage Theater online without commission and service charge, having paid with their credit card. Payment by credit card is safe connection with the protection of your personal data.
Electronic tickets and check come to the e-mail specified in the order form. Do not forget to check the Spam folder if you do not find them after payment. If the tickets or check did not arrive within 5 minutes, please follow the instructions in the Ordering rules.
Seating plan of the Hermitage Theater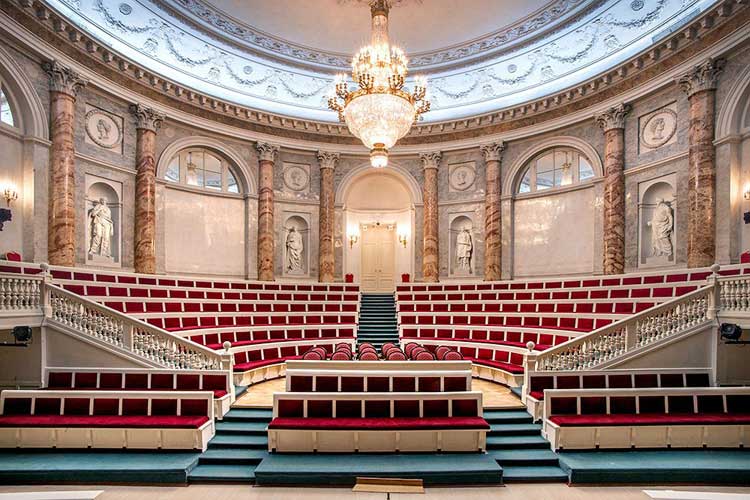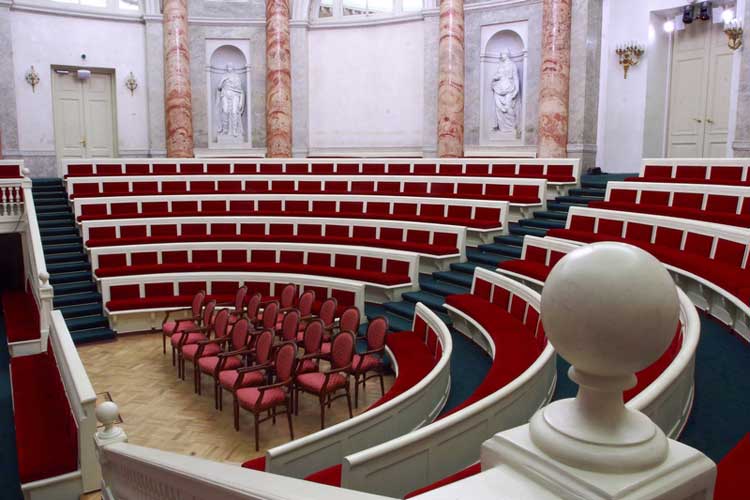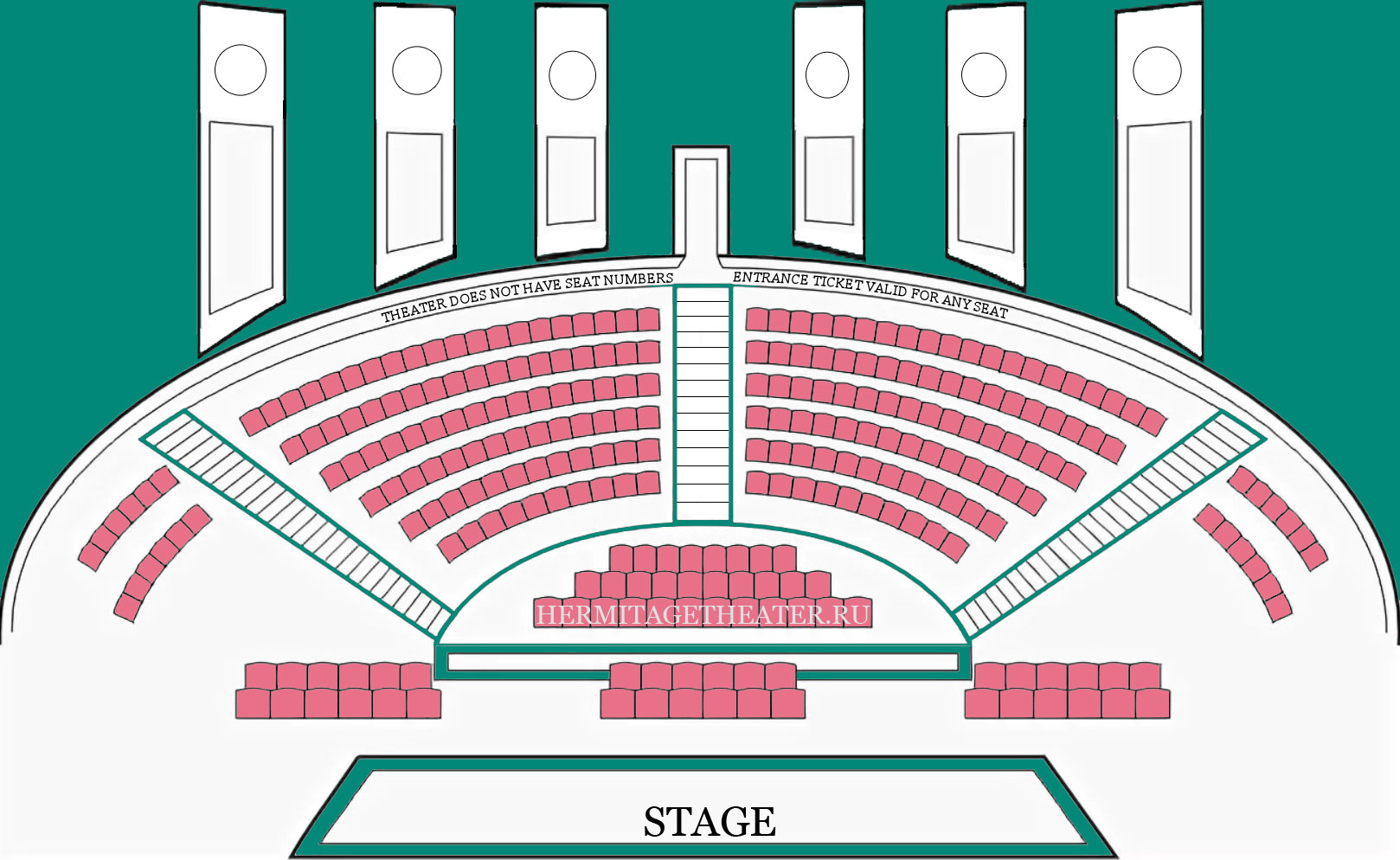 In the Hermitage Theater there is a free seating, all entrance tickets (without numbering places).
Capacity of auditorium 280 seats.

Description of the event:
Fabulous ballet in 2 acts for children and adults Music by Pyotr Tchaikovsky Choreography by Mikhail Venshchikov Scenography and costumes by Tatiana Koroleva Video effects of Victoria Zlotnikova The Nutcracker ballet of the Saint-Petersburg company Saint-Michel Art Center returns viewers to the history that was first presented on the stage of the Mariinsky Theater in 1892. The dream of the girl Masha, inspired on Christmas night by the good wizard Drosselmeyer, blurs the boundaries between reality and the world of fantasy. Her holiday gift, the Nutcracker doll, is transformed by the power of magic into a handsome Prince capable of awakening the first timid feelings in her heart. The Nutcracker, choreographed by Mikhail Venshchikov, was born in the tradition of the Petersburg classics. The author included in the performance the main dance numbers conceived by its first directors Marius Petipa and Lev Ivanov. "Dance of Snowflakes", "Waltz of Flowers" and "Toy Divertissement" are well known to the modern audience, and the recreated legendary "Adagio with a scarf" will be performed for the first time after more than a hundred years. The world premiere of this performance took place in December 2017 at the BOZAR Royal Center for the Arts in Brussels. Since then, the play has been repeatedly shown on the stages of theaters in Germany, Belgium and the Netherlands. The production won the love of the audience and success among sophisticated ballet critics. Art Center "Saint-Michel" develops the glorious traditions of Russian classical ballet, demonstrating its best examples in Europe, Japan and Latin America. Based on the experience of Sergei Diaghilev's Russian Seasons, the company does not limit itself to working with established brands in the field of performing and choreographic arts, but is open to experiment and search for new forms. Turning to old choreography, staging concert programs, creating new full-length performances are the result of the work of a talented team of like-minded people. Today, we are cooperating with specialists with colossal experience in the field of choreography, music, theatrical and design art. The ballet is accompanied by a symphony orchestra conducted by maestro Timur Gorkovenko.
All Tickets NO SERVICE!
Video: