Here you can buy tickets to Hermitage Theater online without commission and service charge, having paid with their credit card. Payment by credit card is safe connection with the protection of your personal data.
Electronic tickets and check come to the e-mail specified in the order form. Do not forget to check the Spam folder if you do not find them after payment. If the tickets or check did not arrive within 5 minutes, please follow the instructions in the Ordering rules.
Seating plan of the Hermitage Theater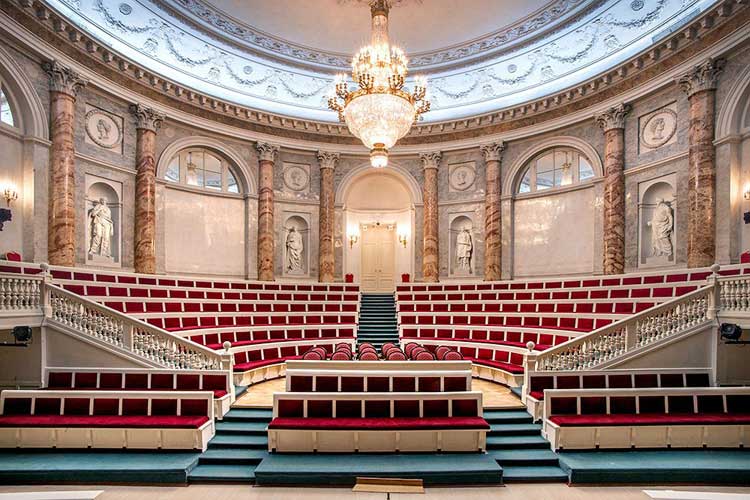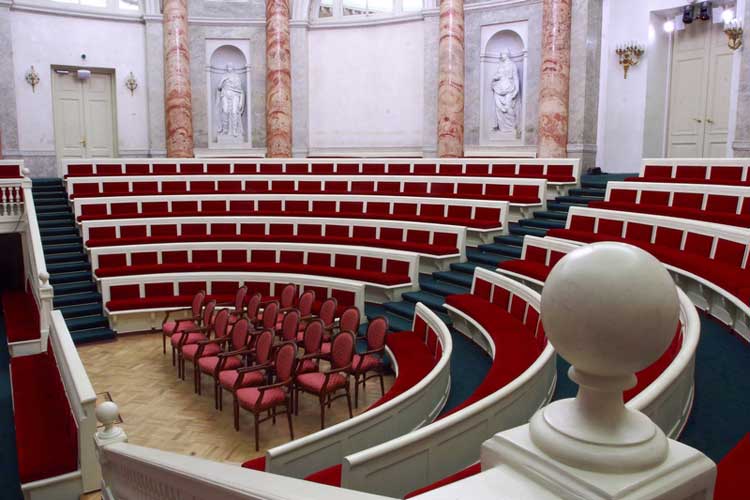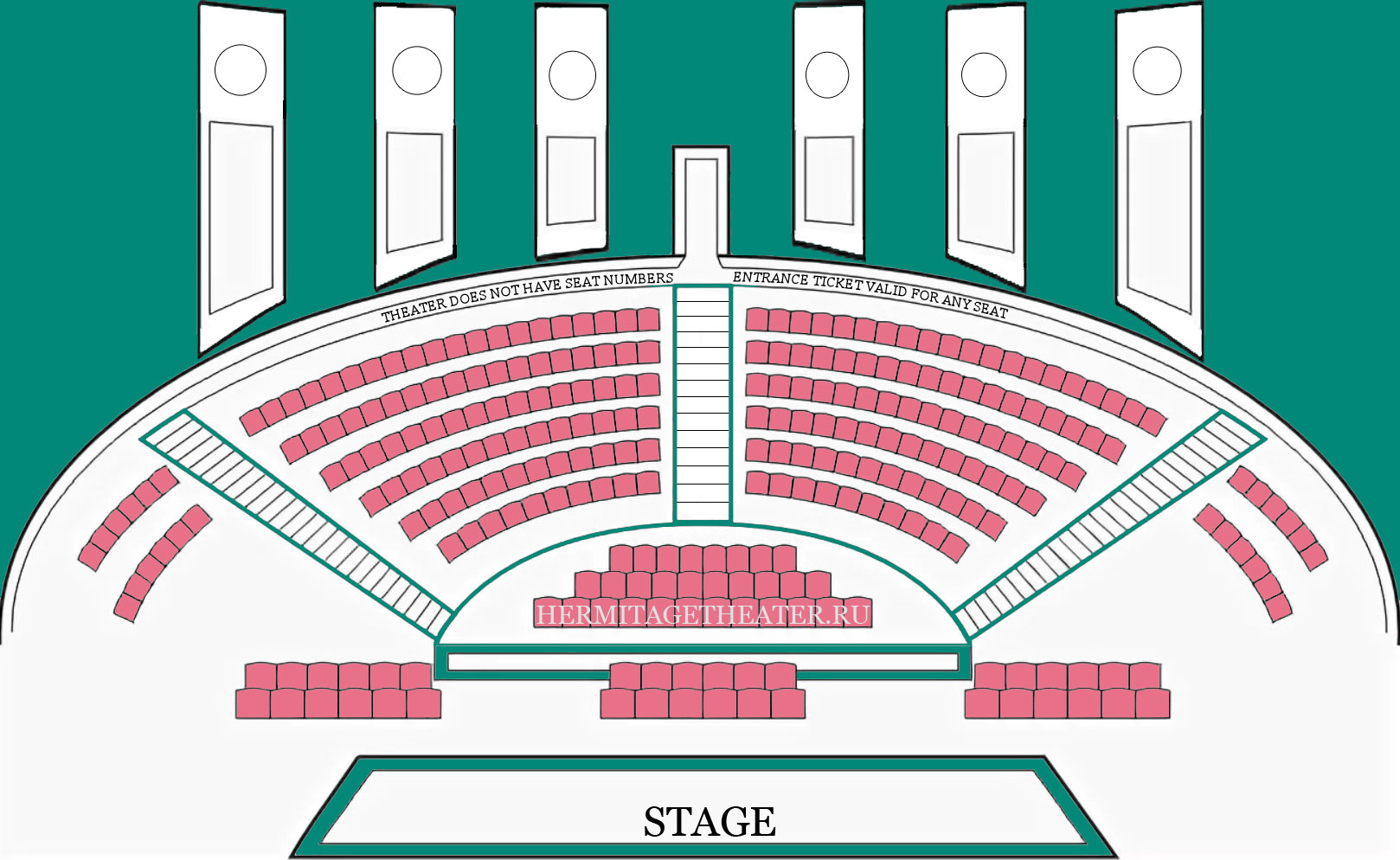 In the Hermitage Theater there is a free seating, all entrance tickets (without numbering places).
Capacity of auditorium 280 seats.

Description of the event:
Gala concert of ballet soloists "Ballet Rhapsody" presented by the Art Center "Saint-Michel"
All facets of the past and the present in classical ballet are revealed by the Gala Concert of ballet soloists, organized by the Saint-Michel Art Center. A string of dance images will flash before the viewer, revealing the quivering soul of ballet Petersburg. The brilliant drama of the evening will be adorned with the virtuoso skill of the artists, each of whom will tell the story of the whole performance in dance. St. Petersburg is the recognized capital of classical ballet. This city has presented the world with genius dancers, choreographers, and teachers. Here in the 19th century, with the participation of choreographer Marius Petipa and composer Pyotr Tchaikovsky, masterpieces of the classical repertoire were created - the ballets Swan Lake, The Nutcracker, The Sleeping Beauty. Already in the 20th century, choreographers who blazed new paths in art, Mikhail Fokin, George Balanchine, Fedor Lopukhov, Yuri Grigorovich, began their careers in St. Petersburg. Art Center "Saint-Michel" develops the glorious traditions of Russian classical ballet, demonstrating its best examples in Europe, Japan and Latin America. Based on the experience of Sergei Diaghilev's Russian Seasons, the company does not limit itself to working with established brands in the field of performing and choreographic arts, but is open to experiment and search for new forms. Turning to old choreography, staging concert programs, creating new full-length performances are the result of the work of a talented team of like-minded people. Today, we are cooperating with specialists with colossal experience in the field of choreography, music, theatrical and design art.
Children from 0 years old - you need to buy a ticket at full price.
All Tickets NO SERVICE!
Video: