Here you can buy tickets to Hermitage Theater online without commission and service charge, having paid with their credit card. Payment by credit card is safe connection with the protection of your personal data.
Electronic tickets and check come to the e-mail specified in the order form. Do not forget to check the Spam folder if you do not find them after payment. If the tickets or check did not arrive within 5 minutes, please follow the instructions in the Ordering rules.
Seating plan of the Hermitage Theater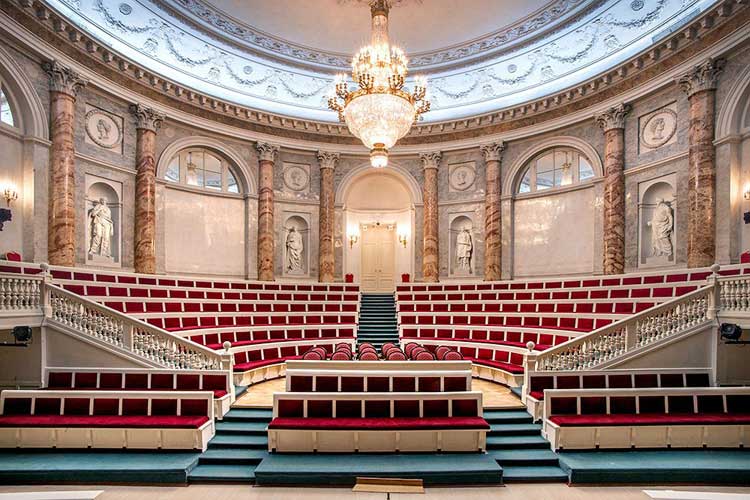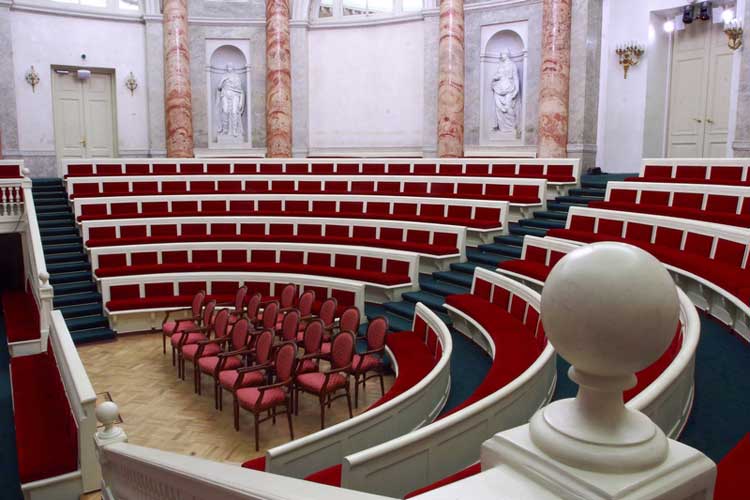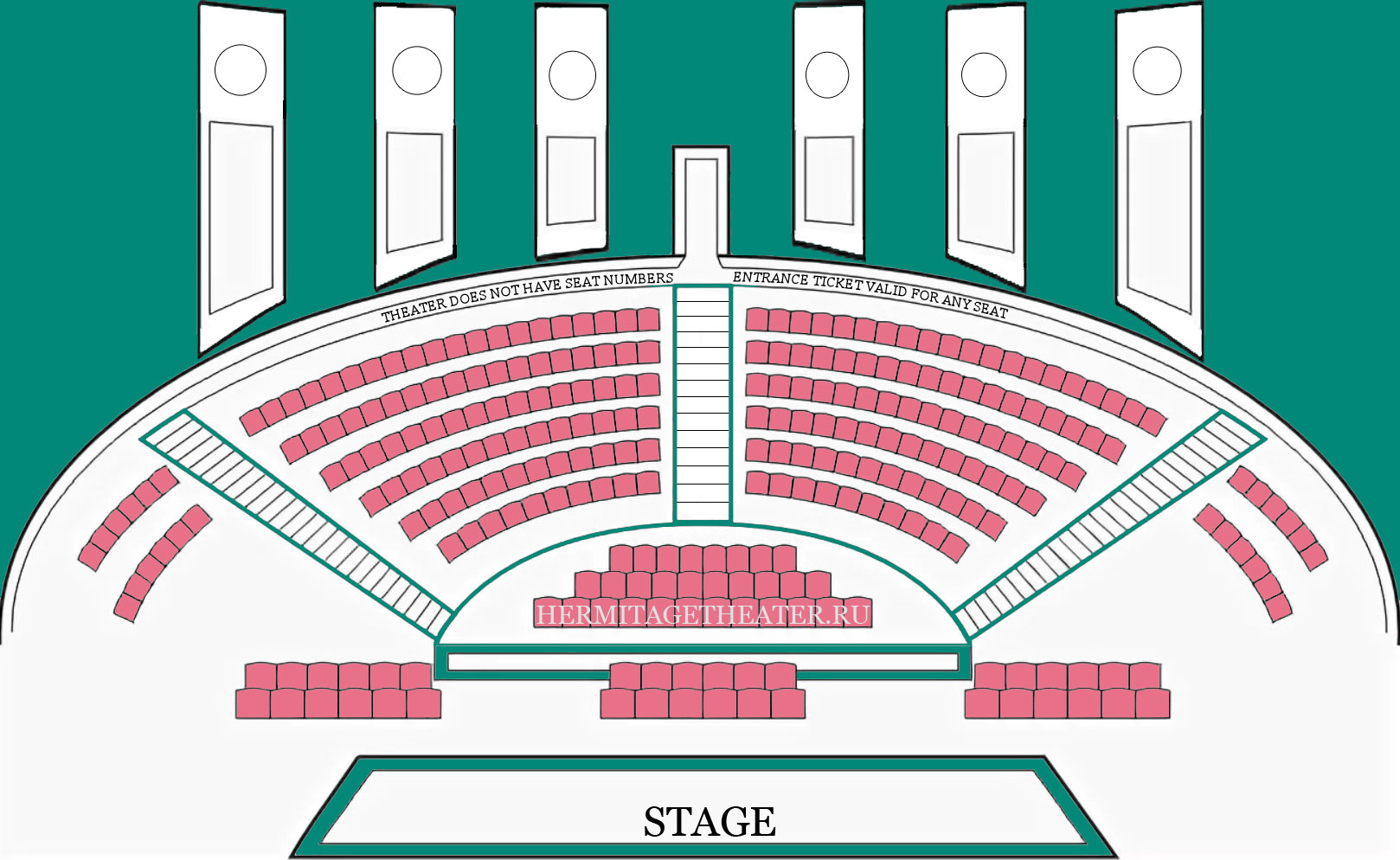 In the Hermitage Theater there is a free seating, all entrance tickets (without numbering places).
Capacity of auditorium 280 seats.

Description of the event:
The magic of ordinary things in music, or how composers see everyday life. Look at the world through music, and you will be surprised to discover miracles in everyday life! Concert program: Block animals in music. Vivaldi Spring 1 part of the concerto for violin and orchestra (Birds) Ramo Sonatina "Chicken" Saint-Saens Animal Carnival "Long-eared" (Donkey) Saint-Saens Animal Carnival "Elephant" Strauss Polka "In the Pavlovsk Forest" (Cuckoo) Anderson The Waltzing Cat Diniku Lark Sounds of nature in music. Vivaldi Winter 1 part of the concerto for violin and orchestra Waldteufel Waltz "Skaters" Anderson "On the Sleigh" Vivaldi 3 part of the concerto for violin and orchestra "Thunderstorm" Strauss Polka "Thunder and Lightning" Perpetuum mobile. Pachelbel canon Paganini Perpetual Motion Tchaikovsky Quartet No. 1, part 2 Anderson Fidel Fadel Pizzicato. Tchaikovsky 4th symphony 3rd movement (excerpt) Strauss polka "Pizzicato" Strauss polka "New pizzicato" Anderson «Jazz pizzicato» Anderson "Plinc Plank Plunk" Singing orchestra. Strauss Egyptian March Schnittke Polka Unusual soloist. Tchaikovsky "Ratchet" Anderson Syncopated Clock Anderson "Typewriter" Strauss "The Anvil" Anderson "Sandpaper Ballet" Strauss gallop "Bandits" Soloist: Irina Danilova Duration 1 hour 25 minutes. No intermission
Tickets are sold at theater box offices and agencies in the city